Developing and Funding NIL Opportunities for USF Dons
A New Era for College Athletics
Leading NIL for USF Dons student-athletes and connecting with the broader USF Community.
NCAA student-athletes can benefit financially for use of their name, image, and likeness (NIL).
Our fundraising collective ensures USF Dons can take advantage of the NIL marketplace by creating opportunities that will help attract and retain high-profile, student-athletes, ultimately helping to build USF basketball to a national level of prominence and achievement.
Commited to Supporting USF Student-Athletes
"These days, college athletes are looking for opportunities to earn money from their name, image and likeness. The Hilltop Club sets up opportunities for us to do that at USF!"
Khalil Shabazz (G)
All Conference WCC '22-'23
"Coming to USF was a great decision for me. The Hilltop Club has embraced me, and given me many opportunities to help build my brand and capitalize on NIL."
Mike Sharavjampts (G)
Transfer from Dayton
"The Hilltop Club supporting USF Dons with NIL opportunities is a game changer for USF Basketball! It makes USF an even more desirable destination and players are going to want to come play ball here!"
Tyrell Roberts (G)
All Conference WCC '22-'23
"I was very excited for the opportunity to become a USF Don. Knowing the program had the support of the Hilltop Club to create NIL opportunities made it an even easier decision."
Jonathan Mogbo (F)
Transfer Missouri St.
"We cannot be where we are as a program without your support…"
–Chris Gerlufson, Head Men's Basketball Coach, Acknowledging The Hilltop Club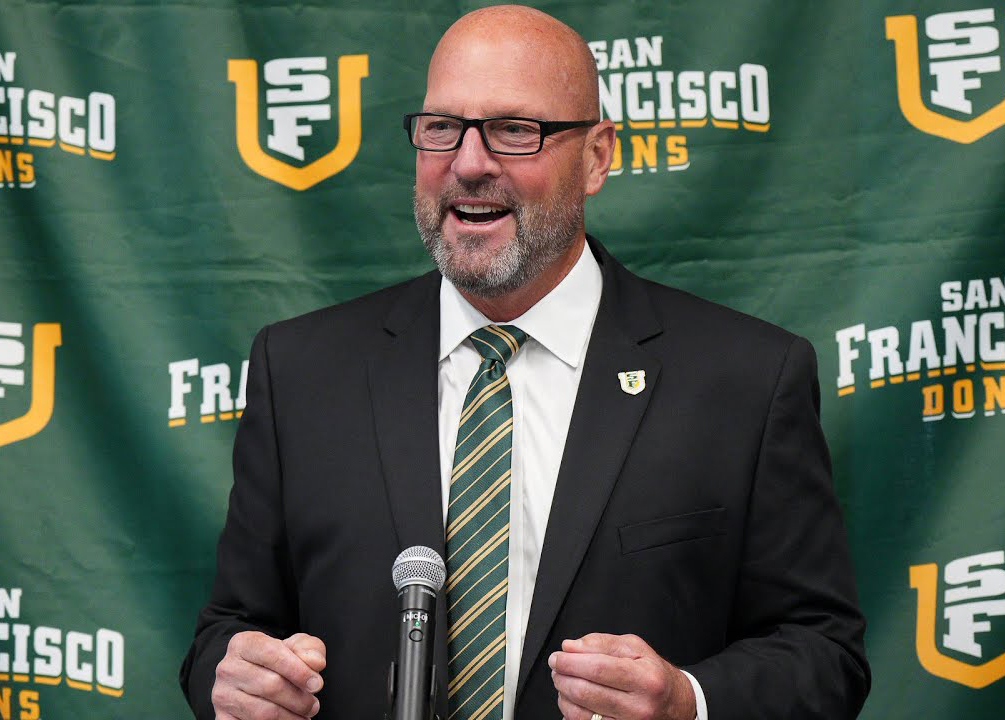 "Student-athletes are now able to earn money from their NIL, and engaging in these opportunities has become a critical component in recruiting and maintaining a successful athletic program – in particular, men's basketball. We are incredibly fortunate to have The Hilltop Club – USF's Official NIL collective."